Ammenities
Premier Amenities for Unforgettable Lodge Experiences: Discover Our Distinctive Offerings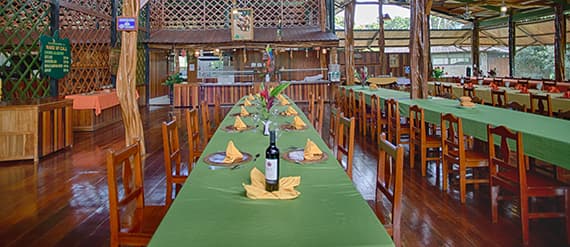 Restaurant
Our cozy dining rustic design restaurant would provide you with delicious recipes typical to the region that will satisfy your palate.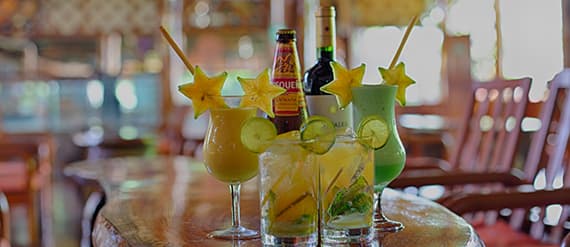 Bar
Our Bar and Game Room will provided a cozy experience and a selection of exotic drinks to satisfy all tastes.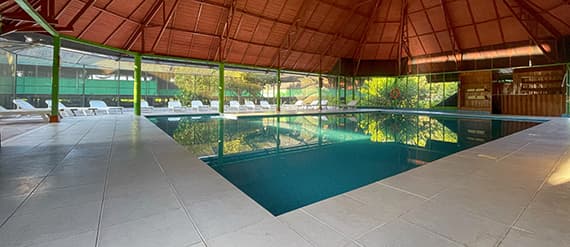 Pool
Enjoy our refreshing pool and add this as an element of entertainment, recreation and relaxation.
About The Lodge
11856.1ac within the rainforest
The Reserve
Eco Amazonia Lodge, located two hours from Puerto Maldonado navigating Madre de Dios river, an Ecological 11856.1ac Reserve within the rainforest in the heart of Amazon paradise in Tambopata, Puerto Maldonado, Madre de Dios, Peru.
Few places in the world nature shows so magical conjugation of a vibrant forest, winding rivers, huge swamps, forming lush sustainable ecosystems aguajales, this is why Puerto Maldonado is known as the capital of the Biodiversity of Peru.
Comfort & Safety
Eco Amazonia Lodge has 50 Bungalows designed and built from local materials following standards of environmental and social responsibility, to provide the comfort, meet your expectations and a feel safe during your stay.
The environment of each room is properly furnished with nets (avoiding the entrance of insects); comfortable room with a master, double or triple beds and private bathroom.